Want to make your aluminium alloy production even better and less costly?
Grain refiner is crucial to preventing unwanted razor streaks, cracks and defects in aluminium alloys and we are proudly the leader in the development, manufacture and application process of high efficiency grain refiners on the world stage.
Our award-winning Optifine product range, developed after 20 years of research to improve operations in the casthouse, caters for clients right across the sectors. Whether you are producing chassis for aluminium electric vehicles (EV), window frames, food cans, foil or anything else, we have a product to suit you.
Optifine is now used by 42 major casthouses worldwide in the production of over three million tonnes of alloys a year.
Which Optifine is best for you?
How can Optifine benefit you?
By having to use less grain refiner, you can bring down your annual casthouse costs significantly. And less transportation, fewer coil changes and less warehousing means even more savings.
Compared to standard grain refiners, Optifine's addition rate to achieve the desired grain size is cut by up to 80%, reducing borides and other particles by the same amount and improving the final product quality.
Every batch of Optifine is tested using our Opticast nucleation performance test to guarantee grain refining efficiency and cleanliness of the product before it arrives at your casthouse. Find out more about Opticast.

Put your current grain refiner to the test
If you're unsure how efficient your current grain refiner really is and to see if you could make cost savings, why not visit our designated technology test centre?
At our centre at BCAST at Brunel University London, casthouses can test-drive the effectiveness of their grain refiners using our revolutionary Opticast testing equipment. Our MQP Technology Centre, based on our test centre in Sweden, ultimately means casthouses are able to establish the consistency of the efficiency of the grain refiner they use to reduce surface blemishes, cracking and defects.
LATEST NEWS
Stay up to date
Aluminium specialist MQP has completely automated its pioneering Opticast sample [Read more...]
MQP - a specialist in high efficiency grain refiners to [Read more...]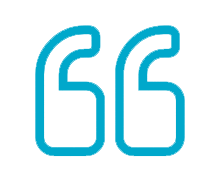 Our ambition is to lead development through our creativity, science, and the power of new technology. We will look after our customers our people and our environments with integrity…
Sign up to our newsletter