MQP was launched to become the world leader in advancing melt quality, helping casthouses and foundries produce the best aluminium to make the highest quality end products, make manufacturing cost efficiencies and cut carbon emissions.
Before aluminium can be turned into finished products, mined bauxite must be reduced down to create primary aluminium, which then has to be treated to remove unwanted oxides to enable it to solidify without cracking. This is achieved through the addition of a star ingredient. Grain refiner.
However, grain refiners on the market pre-2000 were notoriously inconsistent in performance, resulting in defects, poor quality material and waste. Results were up in the air and it was felt suppliers were hiding this from customers.
One of the key problems was casthouses had no way to accurately test their grain refiners, a nightmare considering the huge variation in performance.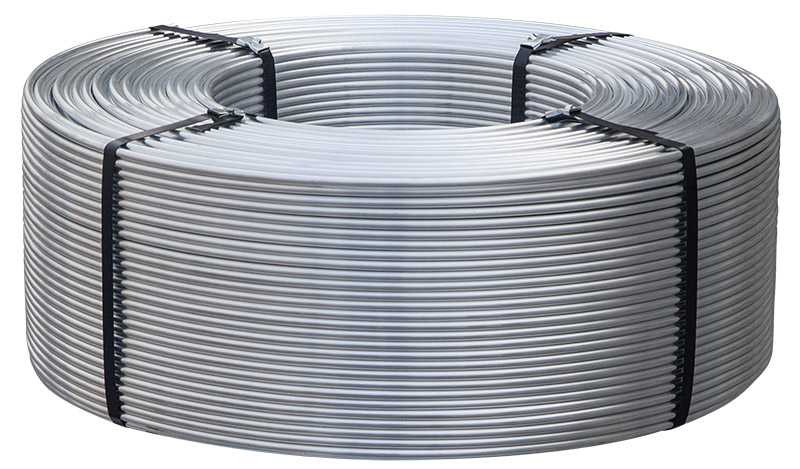 Our Journey
The start of the journey was measuring the performance – and the fluctuating consistency – of grain refiner through a partnership with Opticast Aluminium AB.
We launched the one-of-a-kind Opticast technology, developed by Lennart Backerud, with early development work by Dr Rein Vainik.
Opticast enables casthouses to determine the precise amount of grain refiner they need to achieve optimum refinement, no more guesswork. Opticast, which can be operated by casthouse personnel, was welcomed by the industry and introduced in over 20 casthouses. This led to an innovation which changed the industry.
Launch of Optifine
The game-changer was Optifine, our first high efficiency grain refiner, first used in regular production in 2010. It meant casthouses needed to add 70% less grain refiner to avoid cracking than if they used other standard TiBAl grain refiners.
This was unheard of and resulted in improved quality and reduced operating costs by typically 50% over a wide range of alloy compositions. Produced in a state-of-the-art facility by our partners STNM, Optifine is today used in 42 major casthouses worldwide in the production of over three million tonnes of alloys a year.
We continually innovated and in 2021, launched our ultra-powerful Optifine 5:1 125, which enables casthouses to reduce their grain refiner addition rates by up to 85%.
As well as our Optifine 5:1 125, 5:1 100 and 3:1 100 grain refiners, we offer a range of other innovative casthouse solutions, including our ultra-precise aluminium rod feeder and low hold-up filtration system for treating high flow metal rates.
As a company, we operate through a network of consultants and distributors with representatives and offices in all parts of the aluminium world, from Australasia to South Africa, Europe to the Americas.
We also showcase our products to industry leaders and potential customers at major international trade conferences and exhibitions such as TMS and NorCast and are invited to present papers to delegates on key industry topics.
Our Research
Optifine literally changed grain refinement for the aluminium industry.
But where we really started to shake things up in product innovation was when we entered a three-year project with Brunel Centre for Advanced Solidification Technology (BCAST) at Brunel University London.
This unprecedented research, led by BCAST founder and director Professor Zhongyun Fan, aims to ensure grain refiner can deliver the same high efficiency every time and if possible, make the efficiency even higher.
Using highly-sophisticated High Resolution Transmission Electron Microscopy (HRTEM), of which here are only four units in existence worldwide, one of the key findings was the devastating effects of zirconium in the production of aluminium alloys. Zirconium is increasingly added to melts to achieve the high tensile strength you need for high stress components such as battery boxes for electric vehicles.
We found that zirconium has a 'poisoning effect' on Al-Ti-B based grain refiners, resulting in reduced potency and leading to high addition rates and larger grain sizes. This led to the development of our ultra-potent Optifine 5:1 grain refiner.