ROD FEEDING EQUIPMENT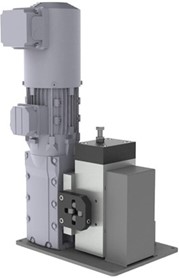 The specially designed, single strand rod Optifeeder, uniquely has the concept of a shaft encoder on the drive top feed roll to provide the actual rod speed. To maximise the savings made by using Optifine its important to have provided, information about the rod feed rate and usage, Optifeeder XRF control panel provides that information. The length of rod used is continuously monitored and a visual/audible alarm alerts operators that the coil is running low. In addition, rod feeding thru the unit is monitored and a visible/audible alarm alerts operators of no rod is being fed thru the unit.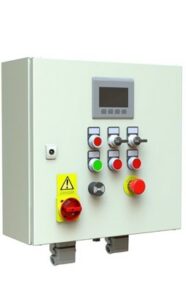 The Optifeeder control panel will provide speed control using an inverter configured for encoder feedback. An Allen Bradley plc can be incorporated with a touch screen HMI display for operator convenience. A high-speed counter within the plc can provide an independent display of actual rod feed rate. The Optifeeder machine, due to its unique mode of rod speed measurement, offers a highly accurate rod addition as well as the facility to conveniently monitor and store information relating to all grain refined casts.
To view / download our Optifeeder Product Information Sheet you need to Register or Login first.
Please note: we manually review registrations so please allow us 1 business day to approve your account, thank you.